Ruby New Zealand
Ruby in Aotearoa New Zealand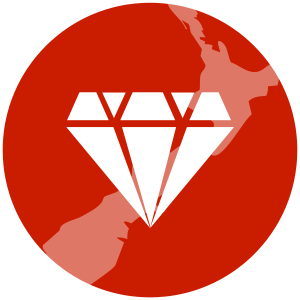 ---
Join the Community
For code chat, job listings, ruby help, keyboard nerdery, and banter, join us on Slack. We're also on Twitter at @RubyNewZealand.
---
---
Local Meetups
Auckland: This is a monthly group that explores the use of Ruby. Welcomes anyone interested in the language!
Wellington: WellRailed: Wellington's Ruby on Rails Community Group
Christchurch: Super friendly group of programmers meeting monthly to discuss all things about the Ruby programming language.
Do you run a meetup that's not listed here? Make a pull request to add yours to the site.
---
Code of Conduct
Ruby New Zealand has a code of conduct for all its events, projects, and services that members are expected to abide by. An up-to-date copy is available here.
---
About Us
Ruby New Zealand fosters and supports the Ruby programming language, its users and community in New Zealand. It assists with community events such as local meetups, Rails Camps and Rails Girls, and helps ensure these are safe and welcoming spaces.
Ruby NZ was incorporated on June 5th 2014, and is Society #2606303.
---
Current Committee
After the vote held during the AGM held on June 11, 2020 the committee was:
Meeting Minutes
Older minutes can be found on GitHub.
---
---
Slack Moderators
Members of the committee moderate Slack to make sure that we're all following the Code of Conduct. If you have questions or concerns, you can contact our moderators on Slack. They might not always be online, so send them a direct message if you need to talk to them.
@rebeccapinheiro
@parndt
@merrin
@dmitryrck